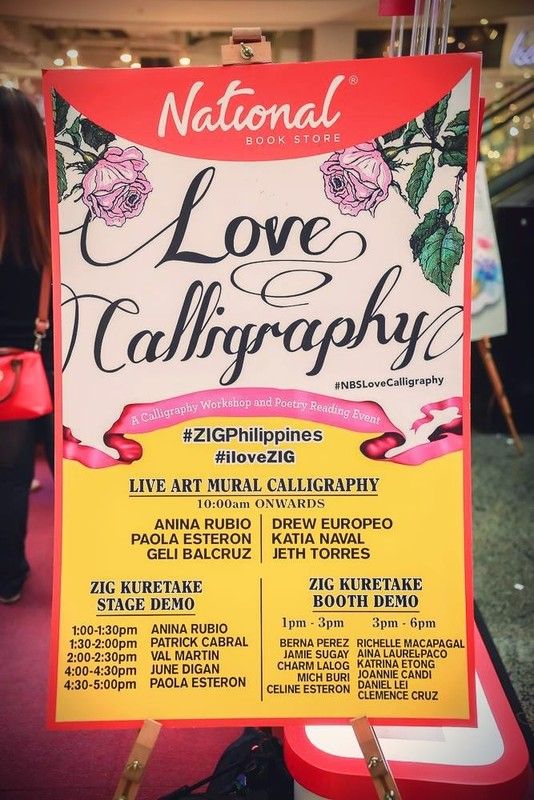 Last Valentine's Day (okay, the day before Valentine's to be exact) I joined a handful of artists for National Bookstore's Love, Calligraphy event in Glorietta Activity Center in Makati: a joyous, crafty, semi-reunion of sorts (at least for fellow artists).
There were talks and capsule workshops by some of the top names in calligraphy and lettering, as well as demos hosted by Zig Philippines and Faber Castell Philippines. I didn't quite know that the spoken word poetry (please correct me if I'm wrong) recently became a hit, too, blame it on not watching TV.
As for myself, I was invited by Zig to create a wall mural using Posterman pens. Being a sucker for traveling, I wrote a sweet yet travel-inspired quote.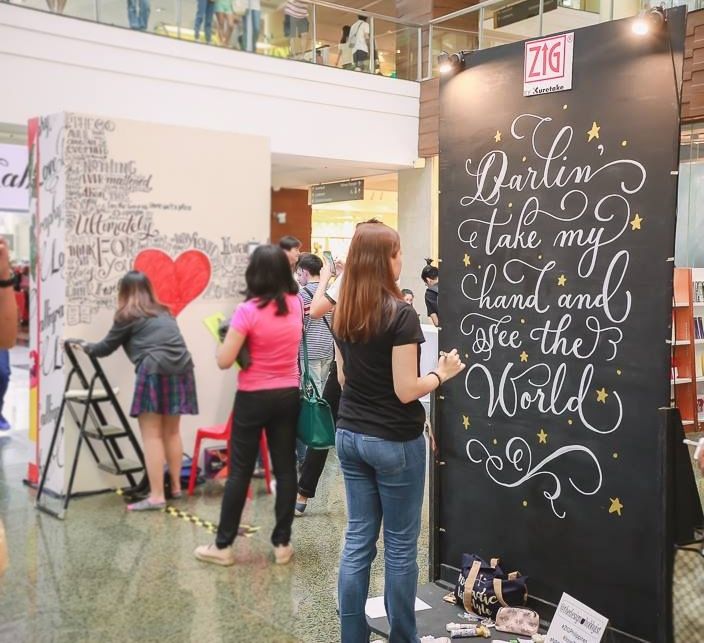 I hope you were there and had as much fun as we all did! Let's spread the love, and calligraphy, of course!
Photo credits: Czy Reputana